Welcome to Noah Marcel Sudarsky's Home Page!
Be forewarned, this 1.0 website is merely an archive (illustrated wherever possible). Below you'll find links to a
smorgasbord of my articles, in their original published versions. Yep, I'm an early Renaissance-type ink slinger. The above pages include additional coverage, book reviews, and such.
Interested parties are welcome to
contact
me. Thank-you for visiting, oh insatiable intercontinental explorers.
Marine Le Pen has replaced her papa as Europe's ranking nationalist firebrand . I hate to gloat, but I called it years ahead of anyone else.
This
Earth Island Journal
feature about one of America's most beleaguered carnivores was the culmination of years of fieldwork:
http://earthisland.org/journal/index.php/eij/article/catfight/
Some creative relief in the age of planetary carnage (#TrumpEra)?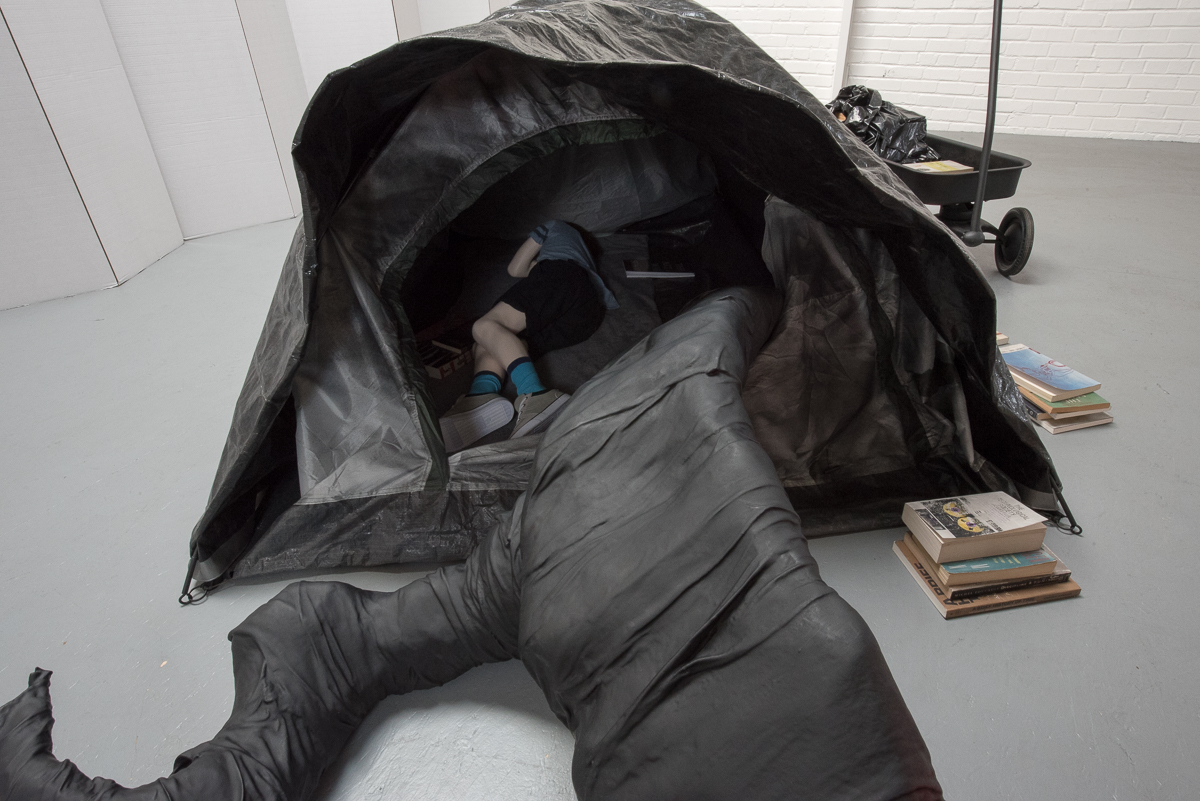 Ludovic Duchateau. In Dreamland, 2016; installation view, A Stark Project, Berkeley. Courtesy of the Artist and A Stark Project.
Enduring Life. From Alphabet City to Hudson Bay:
Desperate Amid the Rubble--The New York Times
http://www.nytimes.com/2006/10/29/nyregion/thecity/29zero.html
The New York Times: It gets noisy sometimes downtown. What are you gonna do?

http://www.nytimes.com/2007/01/21/nyregion/thecity/21heat.html?ref=thecity

New York Press: The Lake District in Central Park, and ice skating with Rick Moranis:
The German poet and novelist Marcel Beyer considers avian preoccupations, history, and the dubious nature of memory in his new novel, Kaltenburg. My PW interview:
Talking to Animals: PW Talks with Marcel Beyer
Long before Hilton Als finally acknowledged the theatrical and literary legacy of Edgar Oliver in The New Yorker, I was giving him his just dues! This is the review of East 10th St (Self Portrait with Empty House) I published back in the day in The New York Press:
Edgar Oliver, courtesy of the artiste
Phoebe Alexander Sudarsky was born on June 22, 2010. 'Twas the longest day of the year, really.
Good Parenting? A little talk with the baby brain specialist in Good Times Santa Cruz!
News & Political analysis:
Salon.com
Analyzing Arafat's Reaction to 9/11, the Historical Context (or: why we made Islamic fundamentalism a reality, 'cause it didn't have to be that way):
http://www.salon.com/2001/10/12/arafat_5/
In the buildup to the Iraq War, France cuts loose, and Europe follows:

http://dir.salon.com/story/news/feature/2003/01/25/europe/index.html

Europe's Declaration of Independance, Part II:

http://dir.salon.com/story/news/feature/2003/02/13/europe/index.html
More

Salon.com

articles:
Xenophobic National Front leader makes it to the French Presidential final:
http://dir.salon.com/story/news/feature/2002/04/24/le_pen/index.html
In NYC, the aftermath of 9/11 was a little messy at times, and we didn't all get along:
http://www.salon.com/2001/11/20/ground_zero_3/
Salon was kind enough to run my Spring 2014 mountain lion feature!
http://www.salon.com/2014/03/09/cat_fight_how_mountain_lions_are_struggling_to_survive_partner/
All my Salon.com articles (yes, there's more) can be accessed directly through the Salon website:
http://www.salon.com/search/?q=noah+sudarsky
Op-Eds in Libération on freedom of speech, the housing shortage, and why the French Justice System is bonkers:
http://www.liberation.fr/tribune/010185844-sine-vu-des-usa
http://www.liberation.fr/tribune/1995/04/13/la-preuve-par-l-image_130382
More in Tikkun:
(My friends at Tikkun asked me to comment on the Swiss Minaret ban. Glad to help out)
The Village Voice: Underground icon Dean Johnson died under strange circumstances, but DC cops didn't think so.
___________________________________________________________________________________________________________________________________________________________________


Art Coverage (The Village Voice, Whitehot, The NY Press, The Onion, New York magazine, Artscape, The East Bay Express, Whitewall magazine, Publisher's Weekly, and more...)
Jazz-minh Moore
,
Michelle, Call Me
. Acrylic on birch, 2008. Courtesy of the artist
Aernout Mik, art-political powerhouse for the new century?


Aernout Mik from Osmosis and Excess, 2005. Courtesy of MoMA.
On a more personal note, an article I penned for The New York Press scrutinized what I consider an emerging trend in fine art.

The term "Supercraft" is now the subject of a panel being conducted at the School of Visual Arts. This is the blurb Don Porcella, organizer extraordinaire, came up with: 'Supercraft: The New Insider Folk Art' is an article written by Noah Sudarsky for the NY Press, January 28, 2009. In the article, Noah Sudarsky coins the term Supercraft. What does this mean? What is the definition of Supercraft? Who are some of the practitioners of of this art form? The current worldview calls for a kind of frugality, resourcefulness and outsider inventiveness, says Sudarsky. My name for this trend is Supercraft, Noah Sudarsky has written for The Village Voice, NY Press, Whitehot Magazine and many other publications. The artists on the panel are referenced by Noah Sudarsky as practitioners of Supercraft. Come see SuperCraft: The New Insider Folk Art on Dec 11th at 6:30pm at SVA.

The trend later manifested itself in no uncertain terms at the Armory Show, as reported in New York mag:

http://nymag.com/daily/entertainment/2009/03/arts_craft_camp_emerges_as_arm.html


And This was the Original Scoop!

Supercraft!




My Armory Week take and related coverage in the June edition of Artscape Magazine

Giving Face: Portraits for a New Generation.
Curated by Stephen Heighton.
Nick Cave
Untitled
2009
Mixed media
http://www.villagevoice.com/2008-04-22/art/doom-service/


Nicola Lopez
Water, 2007 From the artist's 'Transformation City' exhibition. Courtesy Pace Prints.


Werkstatte Gallery's Kunst Gruppe Exhibition -- The Village Voice

Dave Egger's hit show "Lots of Things Like This" at Apexart--The Onion
Kurt Vonnegut, Trout's Tomb, 2004, silkscreen on paper
Ash Reiter brings the house down at the Starry Plough!
http://www.eastbayexpress.com/EarBud/archives/2010/04/28/live-review-ash-reiter-and-wave-array-at-the-starry-plough-april-23